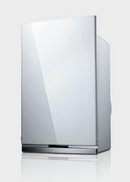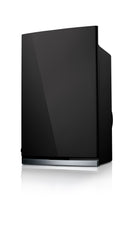 Description
The simple, stylish design and compact size makes the Compact Pro Model perfect for placement in dental operatories, reception areas, staff rooms and bathrooms.
A professional multistage air purification system that features proprietary DFS technology, which traps and eliminates potentially harmful Ultra-Fine Particles at 40x the efficiency of a HEPA filter
Utilising technology developed through a United States Military Grant, the professional, multistage air cleaning system by HealthWay is the most effective air cleaner on the market.
Removes 99.99% of harmful viruses, fungi molds, and bacteria, down to .007 micron in size
Each machine is independently tested and certified to guarantee better than HEPA efficiency
Currently utilised in hospitals on the front line of the COVID-19 Pandemic, medical clean rooms, government buildings, and military applications
The Compact Pro DFS Air Purification System is ultra-quiet and has been specially designed to deal with Ultra-Fine Particles and medium to high gas and odor adsorption. The heavy duty, 6-stage gas and odor filter is the most effective filter in it's class.
Unit is supplied with a complete set of filters (1 of each)
Protects up to 500 sq/ft
One unit per operatory recommended
Dimensions (inches) 13w x 8.75d x 20h
Weight 17lbs (8kg)
Payment & Security
Your payment information is processed securely. We do not store credit card details nor have access to your credit card information.